Joined

Jan 3, 2011
Messages

4,466
Reaction score

18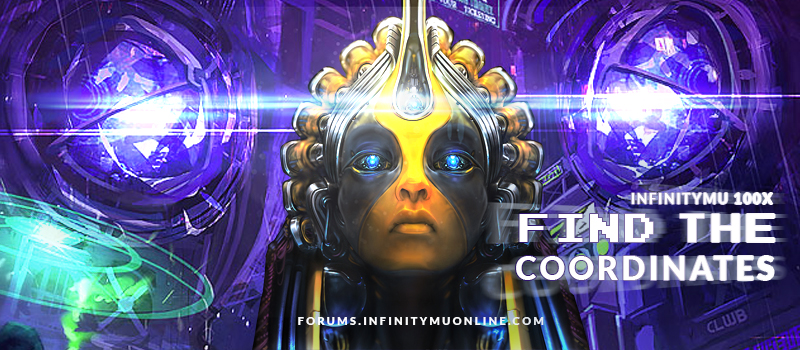 Special thanks to Djinny for making this awesome banner
Find the coordinates
Hello mates, I want to make one of our old events with some small changes. Like you can see from title this event will be to find coordinats. In this event we will post a screenshot with a place of our choice and we will delete the coordinates. You have to find the place and post SS in this thread with your character and the coordinates. First one to do what will win. You have 1 week to find this place.
Rules and information:
- Each member of Team Staff can post a round.
- Each of us can make a round only once a day.
- Each participant can win every member of staff team's challenge
- There is no limit to your wins.
- No double post. You can't post again if you answered wrong until someone else posts their entry, or a staff member replies that the round is still open.
- Staff are not allowed to join (except

Supporter

& Moderator)
- You can not use more then 1 forum account.
- To join you must write character name, map, coordinates and upload SS with coordinates, use https://postimages.org/ or http://imgur.com/
- The person who found the coordinates correctly will win.
- You can not delete or edit your post.
Prize:
Prize for this event is:
Easy task - 50 credits + 1 IMES
Medium task - 150 crerdits + 1 IMES
Hard task - 250 credits + 2 IMES
Points will be added in to the game master?'s scoreboard who made that round
​
If you don't know how to upload screenshot look here



Using IMGUR:

1. Step 1 - Upload image
Go to http://imgur.com/ and press Browse button




2. Step 2 - Find link
Press Get Share Links and after press Copy




3. Step 3 - Paste this BBCode(Forum) in your post




Let's begin



First round, easy task:

Use this format
IGN:
Map:
Coordinates:
SS:
Last edited by a moderator: