RESiSTANT
Game Admin
​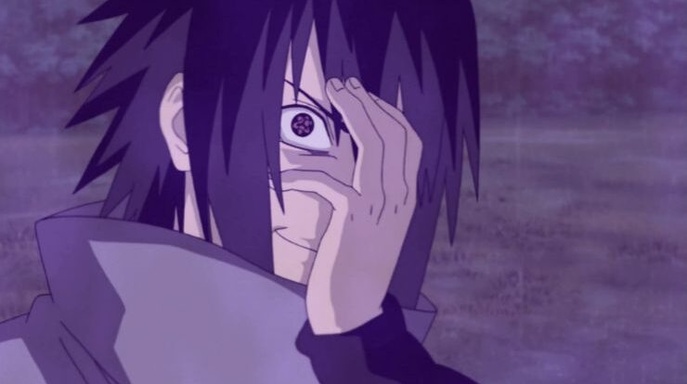 Joined

Nov 23, 2010
Messages

3,539
Reaction score

1,143
Blood Castle Ranking
The winners from July 2022
​
| | | | | |
| --- | --- | --- | --- | --- |
| # | Character​ | Class​ | Blood Points​ | Prize​ |
| 1 | Hettzer​ | Grand Master​ | 45​ | 2,000 Credits​ |
| 2 | Lux0R!​ | Soul Master​ | 40​ | 2,000 Credits​ |
| 3 | Tagala​ | Dark Wizard​ | 40​ | 2,000 Credits​ |
| 4 | FrikaDL​ | Dark Lord​ | 30​ | -​ |
| 5 | Favorite​ | Grand Master​ | 30​ | -​ |
| 6 | iBAKTOL​ | Dark Lord​ | 26​ | -​ |
| 7 | AlienMG​ | Duel Master​ | 26​ | -​ |
| 8 | Akhenaten​ | Grand Master​ | 24​ | -​ |
| 9 | Catcher​ | Soul Master​ | 21​ | -​ |
| 10 | .r8.​ | Blade Master​ | 21​ | -​ |
| 11 | #eroina​ | Muse Elf​ | 19​ | -​ |
| 12 | ALIHUSEYIN​ | Magic Gladiator​ | 18​ | -​ |
| 13 | 5oul3ater​ | Grand Master​ | 17​ | -​ |
| 14 | MGknttn​ | Duel Master​ | 15​ | -​ |
| 15 | TeitorCRAB​ | Blade Knight​ | 13​ | -​ |
| 16 | Cowpower​ | Magic Gladiator​ | 12​ | -​ |
| 17 | MG2way​ | Duel Master​ | 9​ | -​ |
| 18 | PoohKeyMo​ | Elf​ | 7​ | -​ |
| 19 | RaistMajer​ | Grand Master​ | 7​ | -​ |
| 20 | Synchronic​ | Dark Wizard​ | 5​ | -​ |
| 21 | Boooomba​ | Lord Emperor​ | 5​ | -​ |
| 22 | [A]ngelELF​ | High Elf​ | 5​ | -​ |
| 23 | SMLUILLY​ | Grand Master​ | 4​ | -​ |
| 24 | Bockpece​ | Grand Master​ | 4​ | -​ |
| 25 | ReneGon​ | Grand Master​ | 3​ | -​ |
| 26 | Uricanezu​ | Blade Knight​ | 3​ | -​ |
| 27 | AXXE​ | Grand Master​ | 2​ | -​ |
| 28 | SweetLeaf​ | Lord Emperor​ | 2​ | -​ |
| 29 | BalaSM​ | Soul Master​ | 2​ | -​ |
| 30 | Lazz​ | Duel Master​ | 2​ | -​ |
| 31 | 1199​ | Dark Lord​ | 2​ | -​ |
| 32 | Tutins​ | Magic Gladiator​ | 1​ | -​ |
| 33 | VooDooGR​ | Dark Wizard​ | 1​ | -​ |
| 34 | KalistiaSM​ | Grand Master​ | 1​ | -​ |
| 35 | MiniG​ | Magic Gladiator​ | 1​ | -​ |
| 36 | TestGame​ | Grand Master​ | 1​ | -​ |
| 37 | LordAtomic​ | Dark Lord​ | 1​ | -​ |
| 38 | OutOfCtrl.​ | Magic Gladiator​ | 1​ | -​ |
| 39 | Pilaf​ | Soul Master​ | 1​ | -​ |
| 40 | THE0ne2018​ | Magic Gladiator​ | 1​ | -​ |
| 41 | Tyson​ | Grand Master​ | 1​ | -​ |
| 42 | Aksana​ | Grand Master​ | 1​ | -​ |
Information
This is monthly ranking for Blood Castle Event. This ranking system is determined by Point System. Every Blood Castle win contributes you +1 point to this ranking and bonus 50 Credits for the WebShop. In the end of every month, the players in our ranking with at least 40 Points will receive a special bonuses, pack of Credits for our WebShop
Minimum BC Points is: 40 for the month. Who ever is below 40 Points will not be rewarded for the month and the ranking will be restarted and competition starts all over again for the next month!
Live Ranking for August:
click here
Notes:
- The ranking is reset at the end of every month and the winners are defined right after the restart.
- The bonuses are added within a time zone of 24 hours after the winners are chosen.